SCHOOL BASED TRAINING PROGRAMME
We offer two school based routes of teacher training – Salaried and Fee Paying
This is full time, year-long, school based training in to teaching which focuses on practical training. Bluecoat SCITT Alliance awards QTS and a PGCE (with 60 credits at Masters Level from Sheffield Hallam University). The QTS and PGCE elements are closely related and provide an excellent opportunity to learn to teach in a school environment.
A school-led training course gives you the chance to learn 'on the job' in a school. You work as part of the teaching team from day one – learning from experienced, practicing colleagues and immediately putting your new skills into practice. You are supported throughout the year by mentors and tutors in school to help you gain Qualified Teacher Status.
Our teacher training course includes:
practical classroom experience in at least two schools (ideally in diverse settings)
academic study to give you the knowledge and understanding to teach successfully
an assessment of your teaching skills (through being observed teaching classes)
What will I learn on a teacher training course?
By the end of a teacher training course you should:
know and understand the national curriculum in your chosen subject(s) and/or age group
be able to plan and prepare for lessons and set pupils' learning objectives
have strong classroom management skills, such as knowing how to promote good behaviour and minimise disruption by pupils
know how to teach pupils with special educational needs and disabilities
be able to assess pupils effectively
Duration
Our programme starts each September and runs across the academic year until the following July – DfE Apply applications for the following academic year open each October.
Places are limited and early applications are advised as the award of places will be highly competitive, and vacancies will close once places are offered.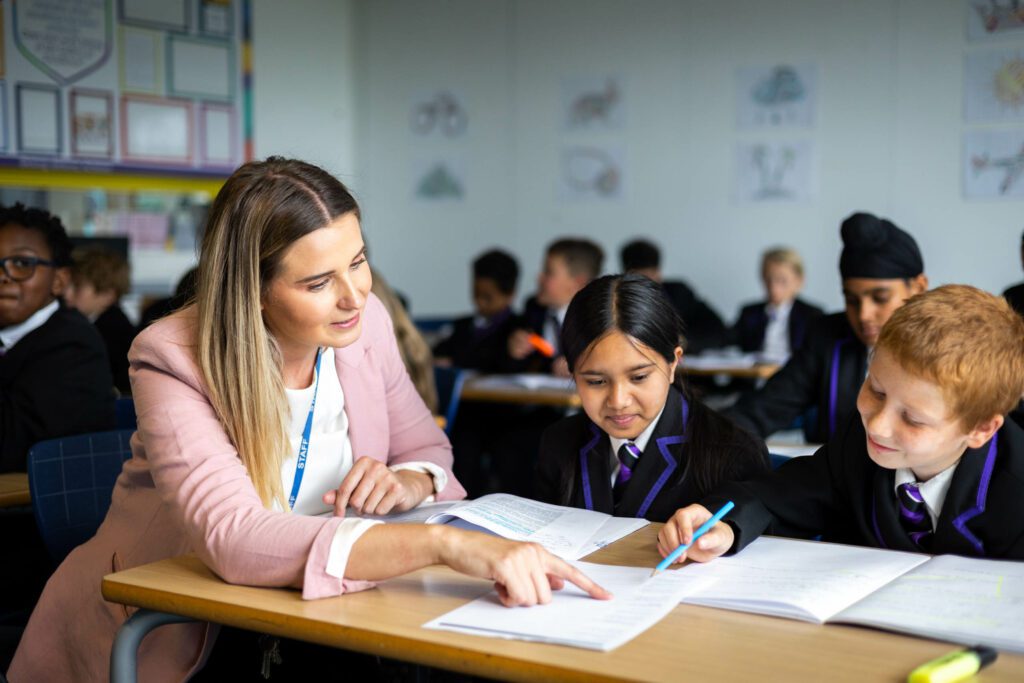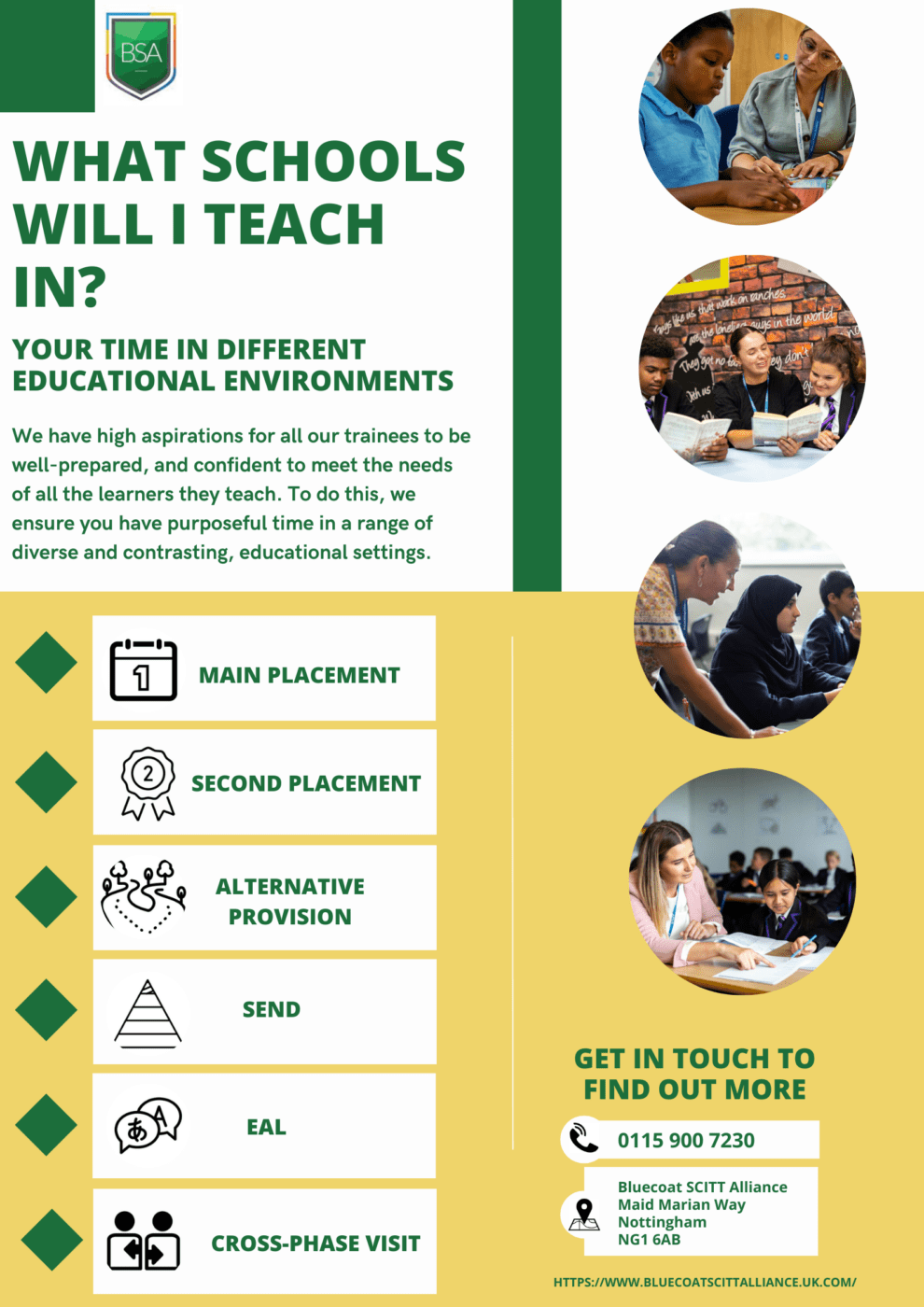 Mentor
You will have your own Mentor on each placement. This is an experienced teacher in your subject. They will give you an hour's 1:1 mentoring session every week. They will also be the first person you should ask when you need help.
Subject Support
You will be assigned a Subject Lead/Phase Lead. They will help you with specific subject issues and lead the Subject Sessions.
Support and Guidance
In addition to others in the department, you will also work with colleagues in the SCITT, throughout the Academy, in learning support and the Senior Leadership Team who will be pro-active in helping you. One of the advantages of choosing school based training is that you spend a significant amount of time in schools which have been selected because they want to train new entrants to the profession to become outstanding practitioners.
Placement
You will be based in one of our partner schools on a main placement Monday – Thursday, and treated by the school as a member of staff. On Friday trainees come together for a day's training of pedagogy and subject knowledge, following a comprehensive curriculum across the year.
In the Spring term you will spend time at another school, as the training must include you teaching in two schools.
You will also have opportunity for an EAL/SEND/Cross phase placement.
Assessment
Trainees will be assessed throughout the year to enable them to meet the Teaching Standards by the end of the course and gain QTS.
What do I get when I qualify?
QTS (Qualified Teacher Status) and an academic award (PGCE) with 60 master's-level credits. When you've completed your teacher training, you will be an early career teacher (ECT), and from thereon will have access to various learning and development opportunities to help progress your career quickly, including moving into management and leadership.
What is the PGCE?
The PGCE involves a course of academic study that results in a professional academic qualification. When combined with a programme leading to QTS, develops your understanding of the theory of education and teaching methods.  This is delivered by Sheffield Hallam University will also take place on four Fridays across the year at the SCITT Training Centre (Nottingham). There are two PGCE assignments due in January and May. The PGCE is optional on the salaried route.