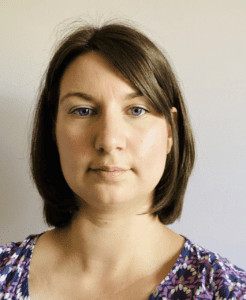 Rebecca Underhill – Head of Bluecoat SCITT (Trust Lead – Teaching Induction & ECT)
Becky has many years of experience working and teaching in schools, with a Masters in Education from Warwick University. She began her career as a Teach First Biology teacher working at Bluecoat Academy. Her leadership qualities were identified early on, along with her interest and passion for supporting early and beginning teachers, undertaking the role of ITE Co-ordinator.  In 2013 as the newly appointed SCITT Manager she was heavily involved with the SCITT's inception, programme planning and strategic development, taking up the role as Head of SCITT in 2016.  In more recent years she developed her role as a Strategic School Leader following the NPQSL programme. Becky's strong leadership qualities were acknowledge in the first OFSTED inspection, along with a real sense of moral purpose for education and teaching. Becky puts the heart of the SCITT; its vision and commitment to trainees past, present and future in all she does to ensure the best possible outcomes for the trainees that join the programme.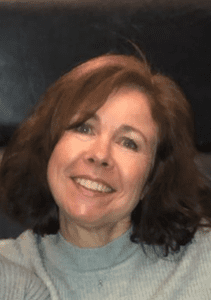 Julie Heffernan – SCITT Business Manager
Julie has been with Archway Learning Trust for over ten years. Joining the SCITT at its inception, she was central to the development of the administrative and financial functions of the SCITT, and ensuring its compliance and quality assurance.  She forms a pivotal role in the links with our partner schools and relevant stakeholders.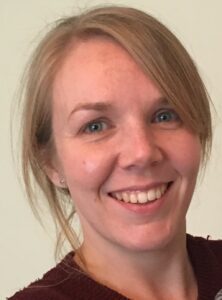 Mary Mills – SCITT Secondary Phase Lead
Mary has extensive experience working and teaching in secondary schools as a Biology teacher, as well as NQT and Initial Teacher Training Mentor.  She also followed a school based training route herself so has a solid insight into the expectations and format of this route.  Mary is an accredited Mentor & Coaching Trainer, supporting both ITT and the wider staff development within Archway Learning Trust.  Mary has in-depth knowledge and experience working with beginning teachers; she works closely with our trainees and partner school staff.

Jonathan Allinson – Early Career Coach
Jonny has taught in a variety of secondary schools as a History teacher after completing a PGCE at The University of Hull in 2014. Working at The Long Eaton School since 2019, Jonny has a lot of experience mentoring Early Career Teachers and Initial Teacher Trainees; taking immense pride in helping to oversee the development of other teachers but also offering pastoral support to colleagues during the early stages of their careers. In his role as Early Career Coach  Jonny now focuses on our trainee's wellbeing and leads the Trainee Voice Group

Fiona Smith – SCITT Primary Phase Lead and Subject Lead
Fiona has extensive experience working within Nottingham City primary schools and training within Nottinghamshire herself. She has co-ordinated on multiple subjects across the Primary Curriculum, led a range of school-wide improvement projects and contributed towards research projects in core subject areas. Fiona has a passion for supporting and working alongside both trainee teachers, and more experienced colleagues, where she has a range of experience both from her role as a class teacher and as a leader within school. Throughout all of this, Fiona has developed a secure understanding and enthusiasm for the Primary Curriculum with a particular interest in developing and supporting new teachers at the very start of their career. Fiona now plays a vital role in using her teaching experience to deliver the pedagogy sessions for the Bluecoat SCITT programme alongside other lead teachers, as well as developing the Primary programme as a subject specialist.

Lorrell Hunter – SCITT Administrator
Lorrell is the first port of call for our trainees, visitors and schools, and those interested in teacher training, and plays a significant role in the recruitment process.
SUBJECT SPECIALIST LEADS
You will be supported by a Subject Lead, who is a Specialist in your chosen subject area.
Subject Leads support with developing Trainee subject knowledge progress and guide you with specific curriculum subject knowledge. They lead the Friday Subject Sessions each week,  mapped out in the curriculum handbook.
SCHOOL ITT CO-ORDINATORS
Each of our partner schools will have an ITT Co-ordinator.  This is usually a senior leader within the school, responsible for ensuring the professional development of trainees during their school placement.
SCHOOL SUBJECT MENTORS
You will have your own Subject Mentor on each placement. This is an experienced teacher in your subject. They will give you an hour's 1:1 mentoring session every week. They will work closely with you guiding and supporting your progress throughout the year and being responsive to your individual needs.
We are not a TEAM because we work together.  We are a TEAM because we respect, trust and care for each other!

Sian Hampton – CEO Archway Learning Trust & SCITT Accounting Officer
Sian has over 25 years' experience working in schools in the East Midlands region.  Sian has been active in school leadership for over 15 years and is a designated National Leader of Education. Sian has overseen the development of the Trust from one school to 9 including opening a brand new primary and secondary school and a SCITT. In less than three years the first sponsored school in the Multi Academy Trust  moved from Special Measures to Good and there are plans for continued growth.