We will be offering SCHOOL EXPERIENCE as part of our TEACHER TASTER SESSIONS continuing to support your research into teacher training.
BOOKING FOR THE EVENTS ARE  HERE
Please contact itt@bluecoat.uk.com if you have any questions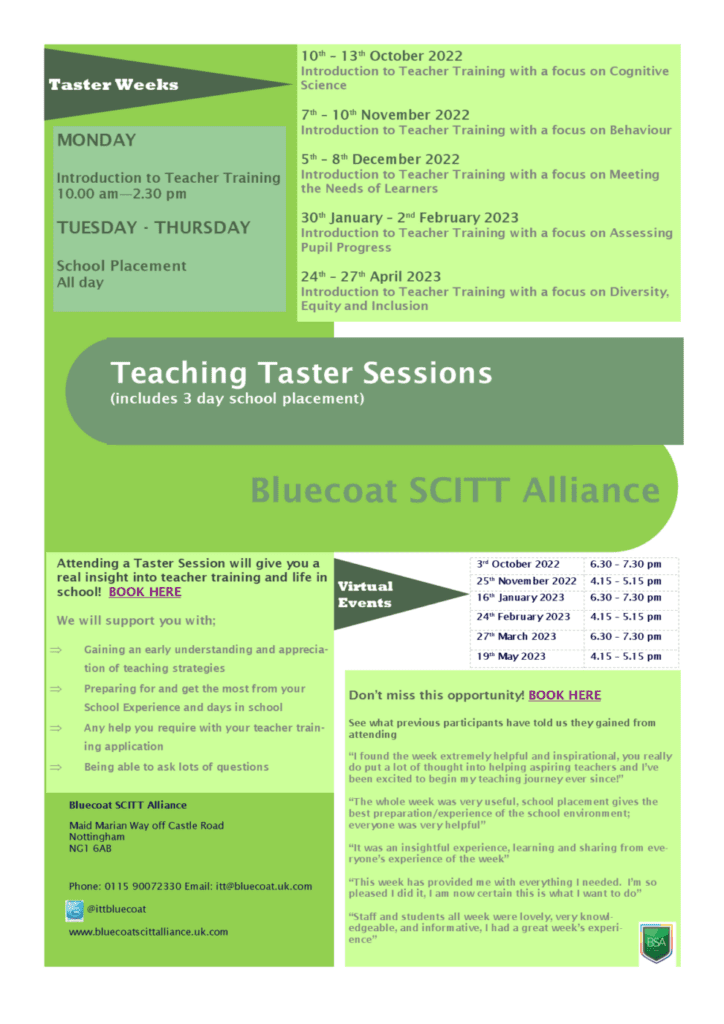 SCHOOL EXPERIENCE PROGRAMME
Spending time in a classroom is the ideal way to strengthen your application for teacher training. School experience gives you the chance to see for yourself what it's really like to be a teacher – and supports your application and interview.
What can you expect?
Throughout your placement, you'll have the opportunity to observe teaching and to talk to teachers about day-to-day life in a school. You should get the chance to see a range of different lessons and age groups being taught
How to sign up for a placement on the SEP
If you haven't already, you'll need to register with Get into Teaching before you can participate
For an extended placement a Disclosure and Barring Service (DBS) check may be required