Trainees are contractually employed by a placement school, and in school training begins on the first day of the Autumn Term and will continue until the end of the Summer Term.  For the duration of the programme you would be employed by the school as an unqualified teacher (salary minimum UQT1).  Trainees will be in school Monday – Thursday and attend taught pedagogy and subject sessions on a Friday at the SCITT Training Centre.
Pre-employment induction training in preparation for the start of term will be necessary. Trainees will start teaching from the start of the course with a progressing weekly teaching timetable.
| | |
| --- | --- |
| TERM 1 | 7 Lessons |
| TERM 2 | 10 Lessons |
| TERM 3 | 14 Lessons |
Trainees will have a mentor and undertake a 4 week second placement.
The PGCE is optional for salaried trainees.
All applications must be made via DfE Apply
IF YOU HAVE ANY QUESTIONS PLEASE DO NOT HESITATE TO CONTACT US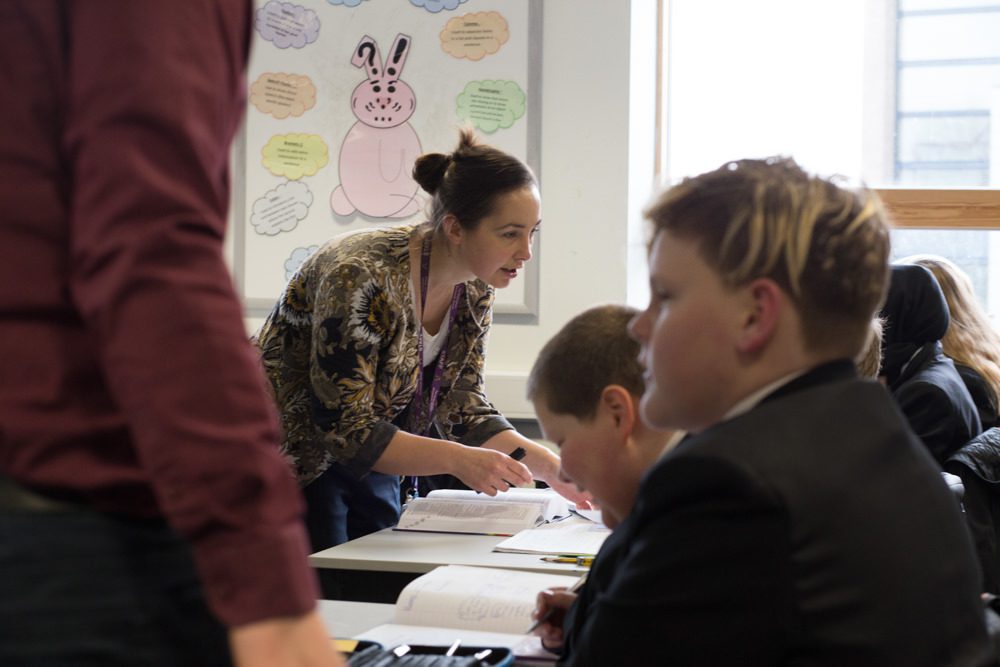 Course Content
The Bluecoat SCITT Alliance programme aims to develop confident, reflective practitioners who are willing to critically evaluate and develop their own practice in the light of experience, research evidence and current educational thinking. The programme will equip trainees with the pedagogical subject knowledge required to enter the teaching profession.
The programme focuses on the new Teachers' Standards as well as subject specific areas for each key stage. The course allows trainees to meet the required Standards for the programme using a diverse range of classroom based development opportunities embracing secondary, sixth form and special or alternative education provision. Trainees will follow the course developing subject knowledge characterised by the development of theoretical application and understanding of learning, followed by practical development, followed by reflection and further research.